Braces for Adults in Cincinnati & Harrison, OH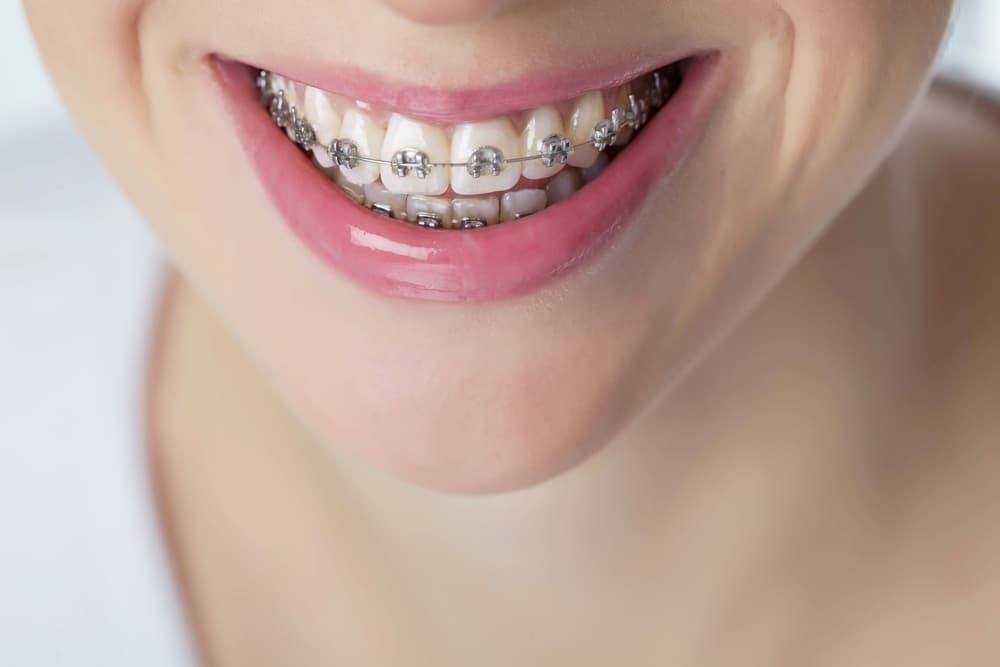 You may be considering getting adult braces for various reasons. Did you forego braces during your teenage years? Maybe you had them for a while but didn't think you really needed to wear your retainer. Now your teeth have moved. Perhaps your teeth shifted after major dental procedures.
Orthodontic treatment for adults is more common than you may think. The American Association of Orthodontists declares that one in four patients receiving orthodontic care is an adult. Adult orthodontics is increasing as people seek straight teeth, bite alignment, and overall mouth health.
Braces for Adults
Properly aligned teeth improve both their aesthetics and their function. Over time, teeth naturally shift, which sometimes creates misalignment. While many people want braces to achieve a better smile, there are a variety of additional benefits. At Boley Braces, we can address many dental conditions, including:
Gaps between your teeth
An uneven bite
Jaw problems
Gum inflammation created by misaligned teeth
Types of Braces
While there are different types of braces, adults have fewer options since their jaw is no longer growing. New types of orthodontic treatment utilize current technology to provide advantages for patients. The following kinds are the best braces for adults.
Metal Braces
Metal Braces are likely the kind of orthodontics you remember from when you were a teen. Brackets placed on the teeth attach to wires. Today's brackets are much less noticeable than previous traditional braces.
Clear Aligners
Depending on your needs, you may be a good candidate for using align technology. These clear aligners are removable, offering many advantages over conventional braces.
Ceramic Braces
Although similar to traditional braces, this tooth-colored option, made of porcelain or ceramic material, offers a less conspicuous choice.
Reasons for Orthodontic Treatment
Dr. Boley can tell you if you are a good candidate for braces. When you get an evaluation exam, he will check your alignment and assess the overall health of your teeth, mouth, and gums. Some reasons a professional may recommend braces include:
Overbite
Underbite
Deep bite
Open bite
Crowding of teeth
Excess space between teeth
Crooked teeth
Misplaced teeth
Jaw abnormalities
Your dentist will likely recommend against adult braces if you have many cavities, excess tooth decay, gum disease, or need major dental work, such as implants. In these situations, you should get the necessary dental care before you begin orthodontic services.
Benefits of Braces for Adults
In addition to straighter teeth, wearing braces or Invisalign aligners as an adult has many advantages, such as:
Reducing unusual wear of your teeth
Balancing bites to minimize jaw pain and headaches
Making brushing your teeth easier
Improving the function of your jaws and teeth
Enhancing your smile
Helping you speak correctly
Decreasing the likelihood of injury by correcting protruding teeth
Lessening gaps between teeth, which aids chewing and digestion
Fixing jaw issues caused by misalignment
Increasing self-esteem by straightening teeth
Treatment Braces
You can straighten and align your teeth at any age. With new technology, adults have options that are less noticeable but still provide excellent corrective results. You may want orthodontic care for the first time, or perhaps your teeth moved after the placement of veneers, crowns, or implants. Whatever the reason, adult braces are a great way to boost your confidence and realign your teeth.
Treatment Time for the Average Adult
When you wear braces, you can typically expect to undergo treatment for 18 months to three years. Adults generally need a more extended timeframe than children because their teeth are no longer growing and developing.
Wearing Braces
When you begin your orthodontic treatment, you will feel some pain and discomfort. Braces apply pressure to your teeth to cause them to move, slowly forcing your teeth into alignment. Your teeth will feel sore after each adjustment or new aligner, especially when chewing your food.
Invisalign: When you choose Invisalign, you may experience:
Irritation on the lips and tongue
Localized discomfort on the inside of your cheeks or lips from the attachments that grip the aligners
Dry mouth
Traditional metal braces: With this kind of braces for adults, you can expect some pain and discomfort after adjusting. An adjustment is when we tighten or bend your wires to create more pressure. Symptoms may include:
Scrapes or cuts on the inside of your cheeks from metal wires and brackets
Sore gums
Cuts on your tongue
Effectiveness of Adult Braces
Braces are an excellent way to realign crooked teeth and correct improperly positioned jaws. However, the results depend on the person wearing the braces. You will get the best outcome when you follow our instructions regarding your orthodontics.
Choose the Best
When you choose Boley Braces for your orthodontic needs in Ohio, you get top-quality care with proven results. Dr. Boley is Board Certified and uses the latest technology for superior orthodontics. At Boley Braces, you are family, and our dedicated and highly-trained staff focuses on your comfort and care. Contact us at our Cincinnati office or Harrison office to learn more about adult braces today.
Featured Image: Nina Buday/Shutterstock